RePoint – know-how and experience systematized
With a background of many years of experience in the delivery of complex services within infrastructure, cloud services and SharePoint, extri:co developed the RePoint concept. RePoint is a best practice concept that covers everything from predefined consultation processes, development and design through to ready to use modules for intranet and project and document management.
Across the application platforms (platforms), we put together custom consultation processes (processes) to deliver customized solutions with relevant business services (products) that solve specific needs.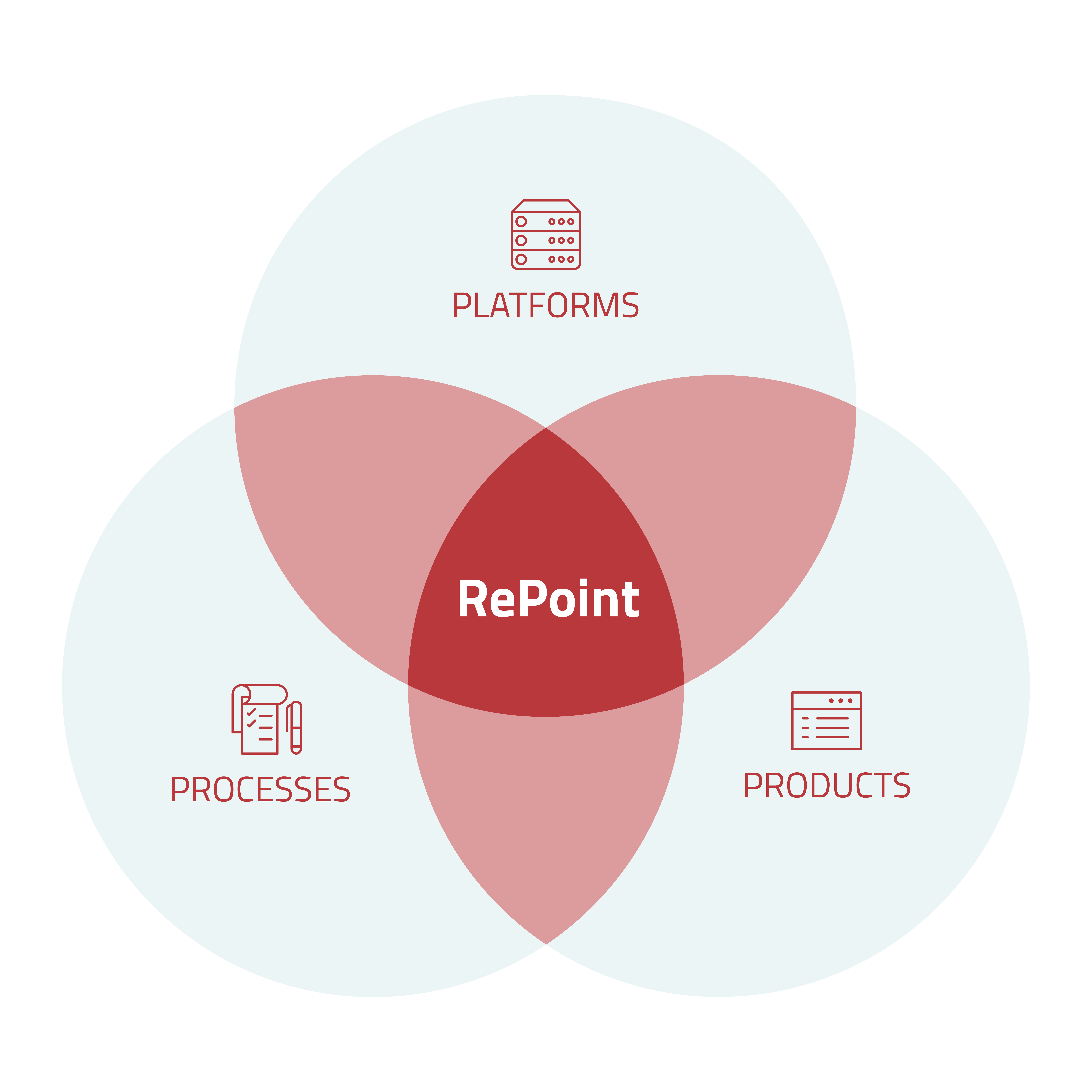 Office 365
Azure
SharePoint
Enterprise Mobility
Well-defined processes for consultation
Workshops/analysis
Development procedures
Documentation
RePoint apps
Office 365 add-ins
3rd party tools
Scripts
Operating agreements
We are involved all the way, driving the process
in close cooperation with the relevant people at the customer
Review of existing setup, covering customer needs, description of usage scenarios as well as goal setting and success criteria.
Proof of concept and solution design as well as subsequent structuring, development and Implementation of the agreed solutions.
Documentation and delivery of solutions and systems as well as technical sparring with the IT department and superuser training.
With our fixed agreements, we ensure stable operation and ongoing support for the delivered solutions and systems, so you can focus on your business.
Let's have an informal chat about your next project.
 Book a meeting with us and let us create the foundation for a secure solution.
Book a meeting