RePoint Anniversaries
Central SharePoint employee list with display of anniversaries, birthdays and Lync & Skype presence

Employee list
You can have the module pull data from a SharePoint list that requires manual maintenance.
You can also sync directly from MS Azure AD. From this you select specific AD groups.
You also have the ability to sync from other sources, such as HR systems. Please note, however, that customization may occur and be settled in collaboration with extri: co.

Start your 30-days free trial here!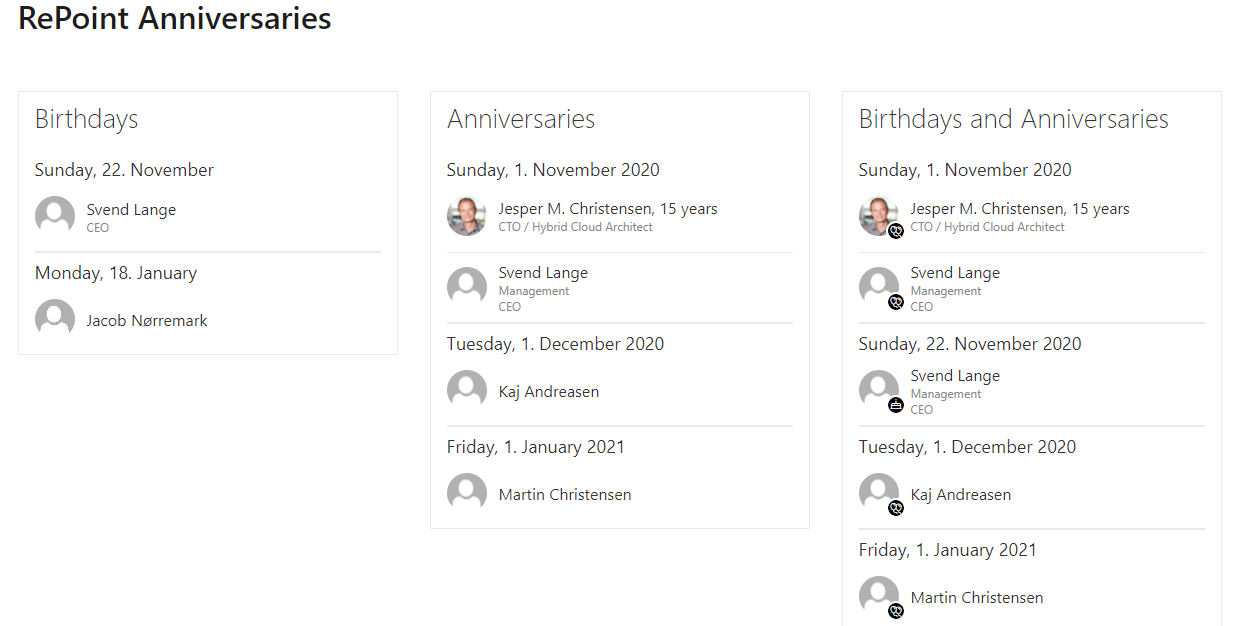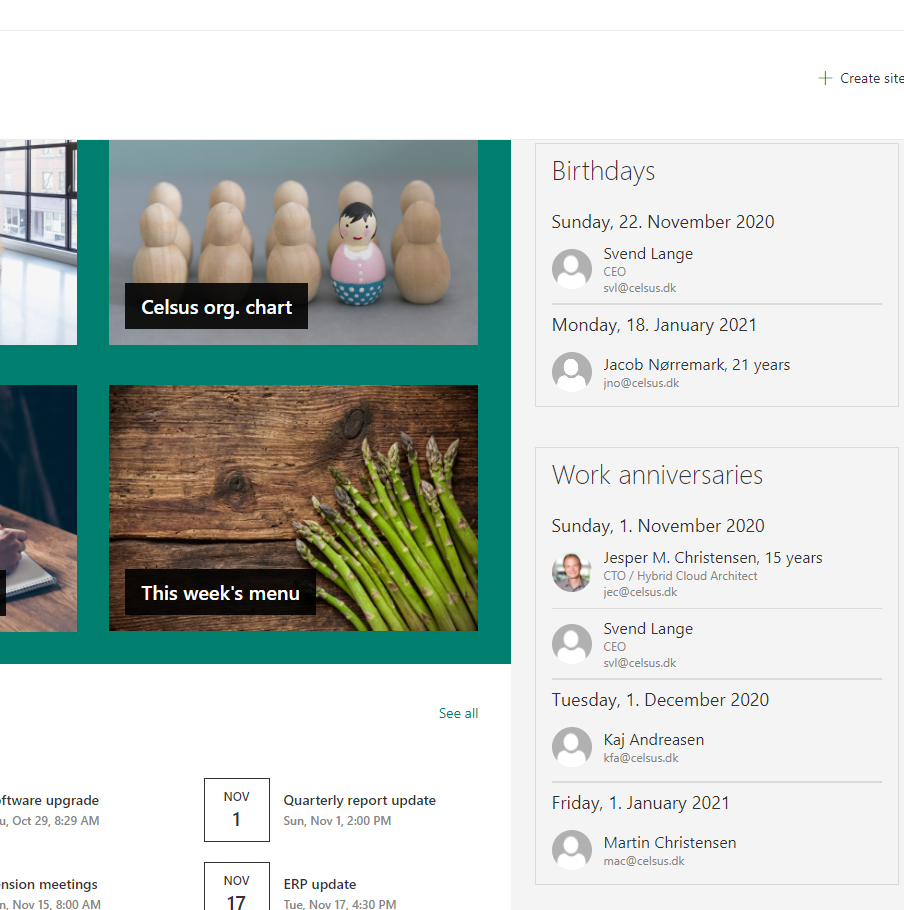 With many features and more to come
Key Features
Set up on your intranet so that employees can see who has a birthday, anniversaries, etc., with the option to combine the views. There are several options so you can ensure that it fits exactly to your intranet.
The feature also supports secondary color theme in WebPart sections.
Built-in function for displaying anniversaries and birthdays before and after the weekend, so no employees are forgotten!

Start your 30-days free trial here!