RePoint Organizer
Our module makes it easy to store emails and Office files in Office 365
RePoint Organizer is made as a Modern Add-in for Office 365.
Users have direct access in both the Outlook client and Outlook Online, as well as via the Office suite, and can navigate to document areas via folder structure search.
With the built-in search engine, relevant workspaces in Office 365 are quickly searched. RePoint Organizer can archive in Office 365 Groups, Microsoft Teams, and SharePoint Online.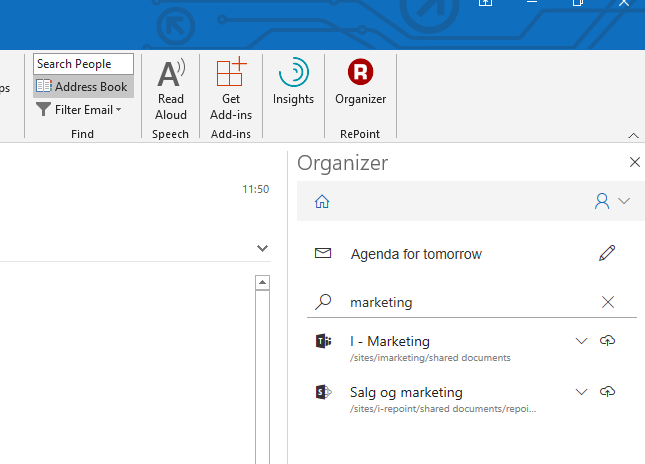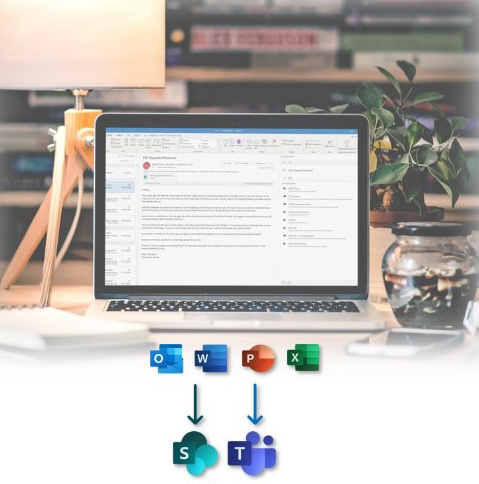 Key Features
• Easy access via Office ribbon in Outlook, Excel and Word.
• Ability to archive directly from locally opened Office files
• Archiving in SharePoint, Teams (incl. Private channels) and Groups
• Navigation for archiving in folder structure
• Ability to split attachments in cross-sectional archiving
• Creating new folders from RePoint Organizer in Teams, SharePoint and Groups
• Renaming email and files before archiving
• Favorite markup/Pins across Office products and the ability to rename favorites

Customization, optimization and much more is available - just reach out!