RePoint Panorama
Search in employees, Groups and Teams with an all-in-one solution.
RePoint Panorama is a powerful module that enables you to search across the whole organization on Employees, Groups and Teams. It can be customized so that the employees have the suitable restrictions.
3-in-1
With Panorama you get 3 products in one solution. By an easy and user-friendly configuration of Panorama, you can integrate the webpart in your SharePoint and fulfill 3 needs in one.

Start your 30-days free trial here!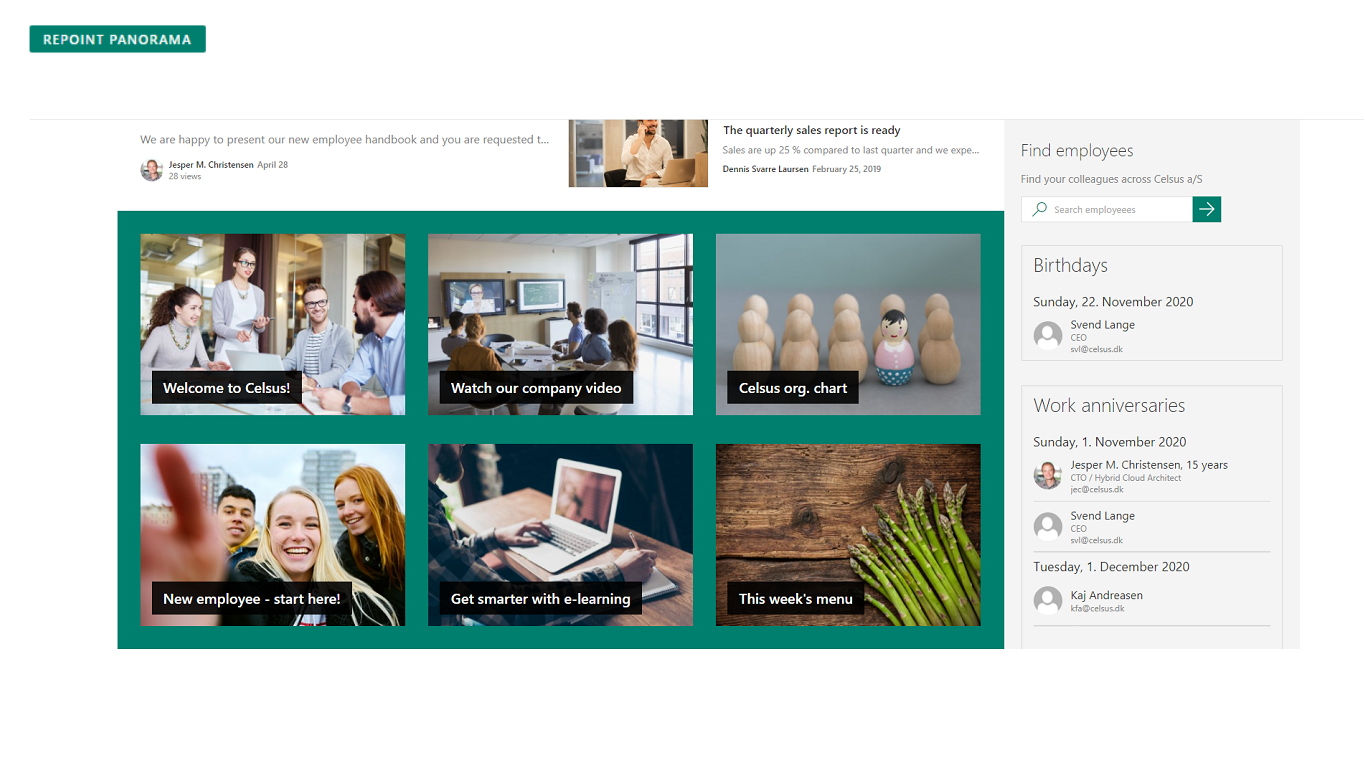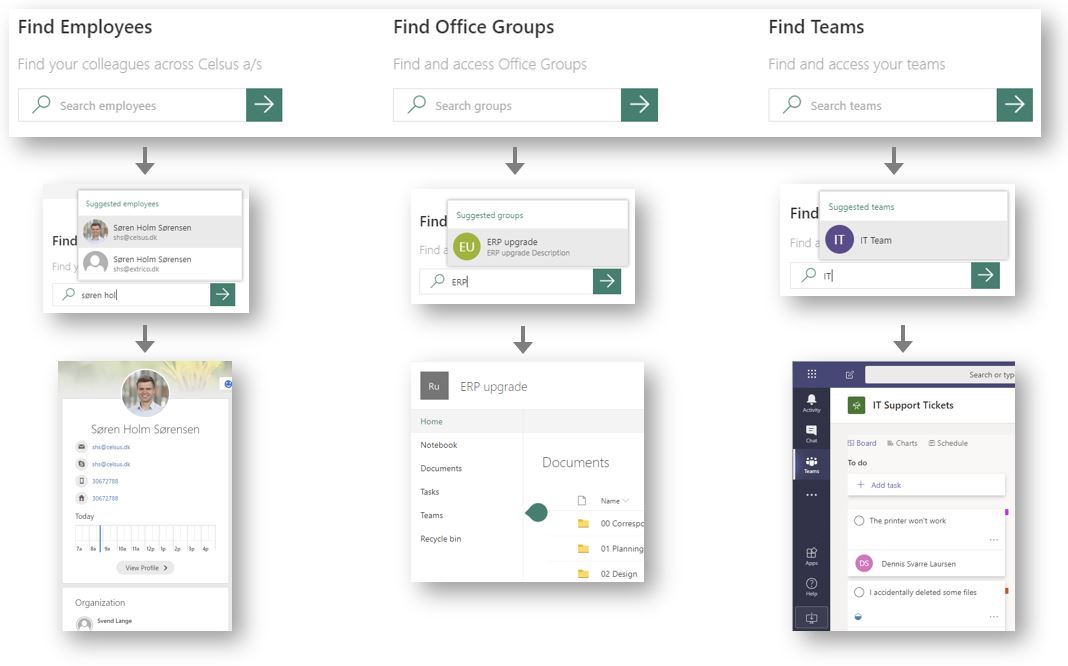 3-in-1
Employees, Groups and Teams
1. Search Employees
RePoint Panorama can, among other things, be used to search for employees in the company and view relevant data about the employee. The solution is based on Office 365 technology, and retrieves its information from Azure Active Directory. If some users are not created in Active Directory, data can be retrieved via a simple list. With a single click, the employee's Delve page opens, with all the information we know from Delve (email, phone number, organization, etc.).
2. Search Office 365 Groups
With search in Office Groups, you get a simple and user-friendly search function that can be used to search in, for example, the company's projects as well as other solutions based on Groups. If you do not remember the exact name of the group you are looking for, related titles will appear.
3. Search Teams
From a central location on the intranet, you can easily search for the Teams you are a member of, and with a single click access your Teams' work areas. This feature ties SharePoint and Teams together.
This feature also includes a fully customized Organizational Chart.
As something new, the employee search can now be used to show the organization chart for the employee in question. The module can be used to display organization charts from the CEO level, or an excerpt from the underlying department.
Continues updates
As for all the RePoint products, RePoint Panorama is constantly under development and with an active subscription, you are automatically guaranteed access to all new functions

Start your 30-days free trial here!